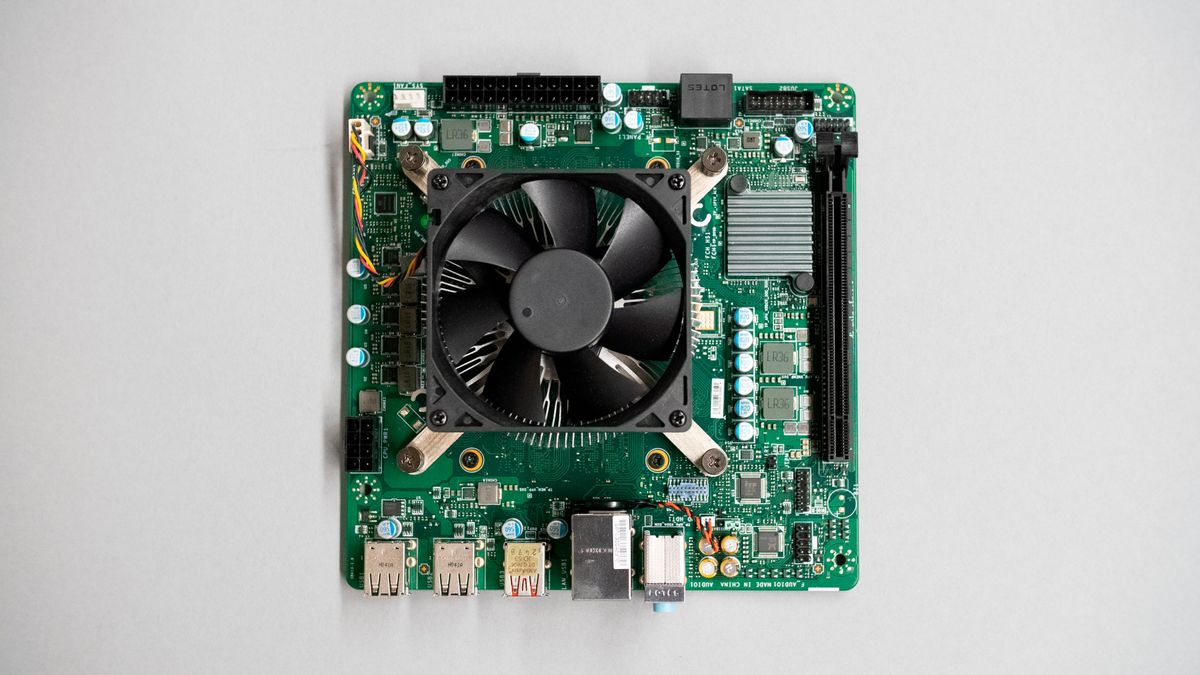 AMD today submitted the latest Listed on the Eurasian Economic Commission (EEC), In it we saw the AMD 4700S desktop kit.This may mean that the kit is suspected of having Same SoC as PlayStation 5 (PS5) And currently only Available for OEM manufacturers In China, it will soon be launched as an independent product.
Ryzen 4700S is a PC kit built around Mini-ITX motherboards and AMD System-on-chip Based on Zen 2 architecture.This Ryzen 4700S CPU There are 8 CPU core And 16 Thread And it can be increased to 3.2 GHz, and the CPU uses Zen2 IP to form the design. There are 8MB L3 cache and 4MB L2 cache inside the SoC.
The integrated GPU (iGPU) of the chip is disabled.The board has a PCIe 2.0 x16 slot, x4 electrical connection, AMD recommends one of the following GPUs: AMD's Radeon 550, RX 550, RX 560, RX 570, RX 580 and RX 590 and Nvidia's GeForce GT 710, GT 10105, G, GTX 1050 Ti and GTX 1060.
The SoC is connected to 8GB or 16GB of SK Hynix GDDR6 memory, running at 14 Gbps, and placed under the circuit board. AMD A77E Fusion Controller Hub (FCH) is used to control events and flow through the board.
The EEC listing means that AMD may have enough defective PS5 SoCs to consider selling them outside the Chinese market. Companies tend to register products with the EEC before they are actually released, and there is no guarantee that these products will actually be imported into one of the countries within the EAEU. This may be the case with the 4700S, because the product has just begun to be launched in China.
The list points out four different boxed or non-boxed SKUs: 100-900000004, 100-190000004BOX, and 100-900000005. And 100-190000005BOX. We are not sure what the difference is, but the 100-900000004 version may be equipped with 8GB GDDR6, while the 100-900000005 is the 16GB version.