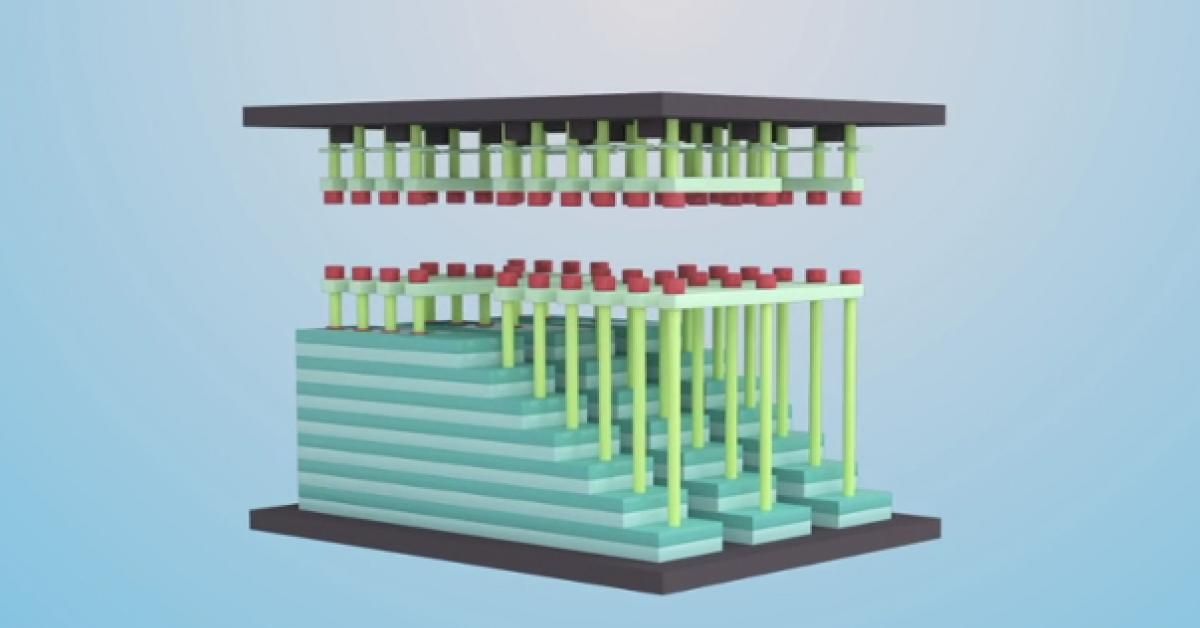 According to reports, Yangtze River Storage Technology (YMTC) is now shipping 128-layer, QLC-based consumer NAND manufactured with the company's internal 3D Xtacking technology. This move is seen as an important measure for China to reduce its dependence on high-tech and semiconductor imports, and the company is beginning to penetrate the market with consumer-oriented solutions that will be used in Chinese smartphones and laptops.
The purpose is to take advantage of the explosive growth in storage applications and the explosive growth in capacity requirements of emerging and growing technologies such as 5G.
Tech Insights disassembled Asgard's latest PCIe 4.0, AN4 1TB SSD solution is the first commercial application of 128-layer manufacturing technology. According to Cheng Weihua, COO of Yangtze Storage, this is the result of mass production of the 128-layer design. Currently, the company's Xtacking 2.0 technology is being used to manufacture 128-layer 512Gb TLC chips (TLC is YMTC's preferred cell information density so far), as well as 128-layer QLC 3D NAND itself. The company plans to transition to its Xstacking 3.0 design sometime in the second half of 2022, when capacity will peak.
Xstacking 2.0 of YMTC is a 3D manufacturing technology that avoids actual 3D manufacturing. In contrast, the expansion of NAND flash memory on the Z-axis is accomplished by gluing two separately manufactured wafers: one handles the actual NAND array itself, while the other handles CMOS circuits (such as page buffers, column decoders, Charge pump, global data path and voltage generator/selector).
Image 1 of 3
Image 2 of 3
Image 3 of 3
The Xstacking technology behind the manufacturing process has been well received by the industry. Compared with chips manufactured using xStacking 1.0 (4.42 Gb/mm2, 256 Gb), the company has achieved a bit density of 92% (8.48 Gb/mm2, 512 Gb), indicating that Yangtze River Storage has a robust roadmap for this technology. Future plan. Perhaps even more surprising is that YMTC's TLC Xtacking 2.0 NAND has achieved a higher density level (8.48) than Samsung (6.91), Micron (7.76) and Sk hynix (8.13). Then, the expectation of Chinese technology has undergone a welcome reversal; however, YMTC did bring its 128-layer process to the market later than the aforementioned manufacturers—their solutions have accumulated more knowledge and design time than any other manufacturer.
Before the product was released, it was reported that the mass manufacturing capacity of 128-layer QLC NAND was delayed. The company said that the unsatisfactory output was the decisive factor in promoting mass production. It is not clear whether the company has overcome these difficulties and whether it has achieved 100,000 WPM (monthly wafer start) as planned; however, the company's latest NAND only appears in consumer-oriented solutions, sacrificing professionalism The high revenue of server-bound applications does indicate a conservative estimate of the company's progress in revenue.