Comparison reviews
Corsair launches new Hydro XD7 RGB distribution board, which can double as a pump/tank combination
[ad_1]

Corsair has released a new product for its Hydro X series called XD7 RGB distribution boardThe distribution plate doubles as a pump and water tank combination and adopts the shape of a 360 mm radiator, which means you can install this distribution plate into any chassis that supports 360 mm radiators.
The biggest feature of XD7 is its internal pump combination and its shape, which allows you to remove any large reservoirs or pumps that may take up a lot of space in the system. The rest are radiators and pipes, which can make the custom loop look cleaner.
The design of XD7 is very interesting. It imitates the MagLev 120mm RGB fan from Corsair, making you think it is a real heatsink with fan, but in fact it is just a distribution board. This is largely due to the XD7 installation system, which needs to support a 360 mm radiator. Nonetheless, this still makes the XD7 look good in your case and can match any other radiator and Corsair RGB fan in your system.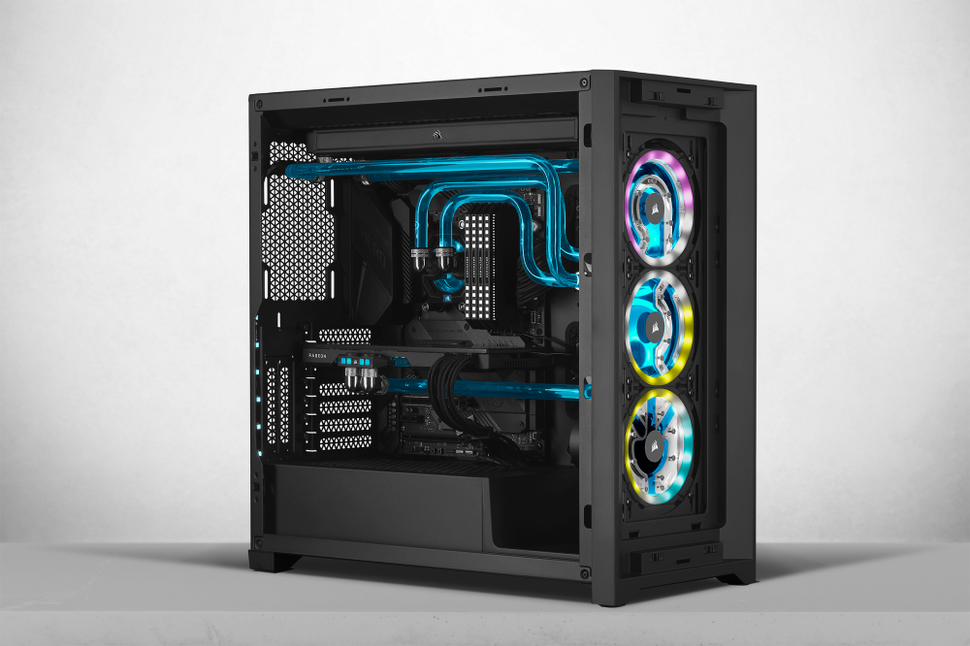 Each "fan housing" has 36 controllable RGB LEDs with a Corsair logo in the middle, which looks similar to the central hub of a Corsair fan. The transparent acrylic allows you to see the coolant flowing through the distribution plate and Xylem D5 pump. To run RGB LEDs, you must pair the XD7 with a separately sold Corsair iCue controller.
XD7 also has a 24-pin power jumper bridge, which is specially designed to start XD7 without turning on the PC, and is equipped with a temperature sensor inside, so you can pay close attention to the coolant temperature. In order to connect your CPU block, GPU block and heat sink together, XD7 has six inlet and outlet ports to connect all your components together.
Hydro X series XD7 switchboards are now available for purchase on Corsair's website for $249.99. It is not yet available at popular retailers such as Newegg or Amazon, but we expect this to change soon.
[ad_2]