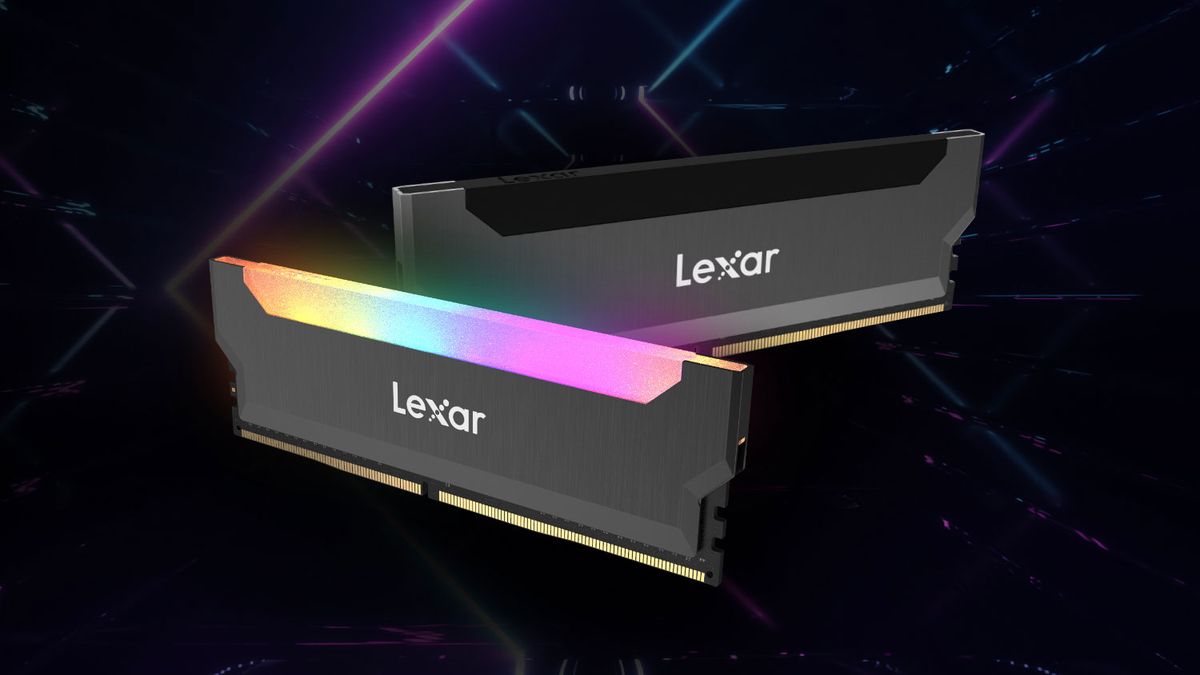 Lexar launches a new series of DDR4 memory kits Best memory in the market. The Hades series is available in RGB and non-RGB colors, designed to serve gamers and performance users.
Hades (RGB) memory has a black aluminum heat sink. In the case of the RGB variant, it has an RGB diffuser, which provides a vivid color display. The manufacturer provides its own Lexar RGB Sync software to customize the lighting of the memory. Nevertheless, the lighting effect is compatible with a variety of motherboard ecosystems, including Asus Aura Sync, Gigabyte RGB Fusion 2.0, MSI Mystic Light and ASRock Polychrome Sync.
Lexar commercializes Hades (RGB) as single-module and dual-channel kits. The capacity of the memory module is 8GB or 16GB. The available capacity of the dual channel kit is 16GB (2x8GB) and 32GB (2x16GB). Lexar decided not to go overboard with frequency.
Image 1 of 4
Image 2 of 4
Image 3 of 4
Image 4 of 4
Hades (RGB) clock frequency is DDR4-3200 and DDR4-3600. The first time configuration is 16-18-18-38, while the latter time is 18-22-22-42. Regardless of the frequency, both memory kits require 1.35V DRAM voltage and support XMP 2.0 for easy and fast setup.
Lexar's new memory kit is only available in AmazonThe retail price of Hades RGB DDR4-3200 16GB (2x8GB) and 32GB (2x16GB) memory kits is US$103.99 and US$199.99, respectively. The DDR4-3600 variants are priced at $109.99 and $216.99 respectively. As for the vanilla Hades DDR4-3600 memory kit, the 16GB (2×8) version is priced at $97.99, and the 32GB (2x16GB) version is priced at $209.99.