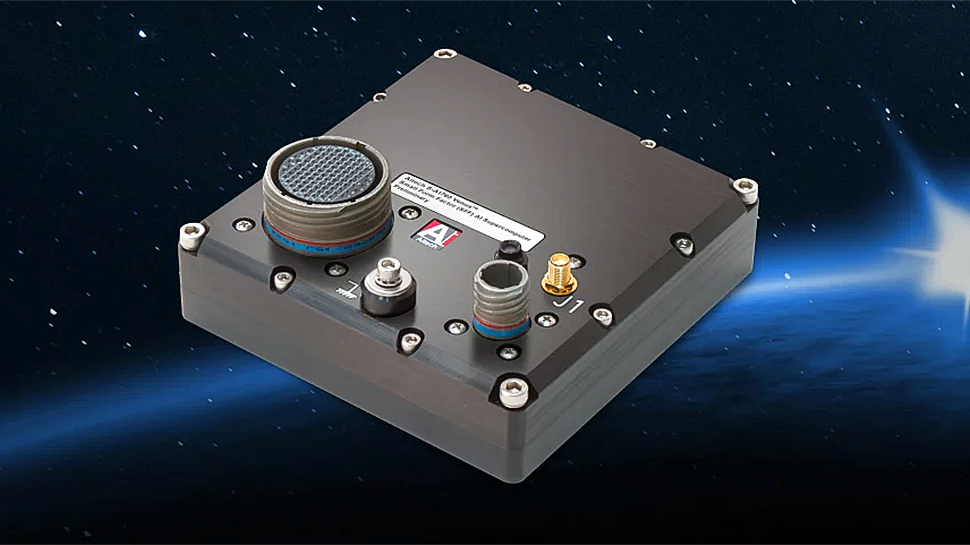 Aitech, a manufacturer of rugged computers for military, aerospace and space applications, recently announced that it has used Nvidia's Jetson TX2i system-on-module (SoM) to develop a new radiation characterization system. As Nvidia said, Aitech S-A1760 Venus is a commercial off-the-shelf (COTS) system that can be used in spacecraft and small satellites and utilizes approximately 1 FP32 TFLOPS of "AI performance."
The demand for advanced imaging and data processing in various space applications is growing, but it is very expensive to equip small satellites with high-performance, radiation-resistant computers, because micro-satellites should be lightweight. This is where Aitech's S-A1760 Venus system comes into play.
according to Atech, The goal of S-A1760 Venus is "short-term space flight" and low earth orbit (NEO) and low earth orbit (LEO) satellite applications. Its best use is "video and signal processing in distributed systems."
The core of NVIDIA Jetson TX2i module The company's Tegra X2 system-on-chip (System-on-chip) Integrate two or four Cortex-A57 universal CPU coreIt also uses GP10B GPU, which is based on Nvidia's Pascal architecture, has 256 CUDA cores, and can provide up to 1.26 FP32 TFLOPS performance (approximately 1TFLOPS in the case of S-A1760 Venus) for artificial intelligence or image processing. Tegra X2 can also connect up to 6 cameras (12 via virtual channels) and encode/decode up to 1/2 4Kp60 or 4/20 1080p60 HEVC Concurrent video streams.
Nvidia's Tegra X2 SoC is not radiation resistant, but under proper protection, it can still be used in certain space applications. Aitech's S-A1760 Venus small system has passed the 300 series certification standard, which determines the radiation resistance requirements of space components and systems that are not used in deep space or long-distance applications.
The Jetson TX2i module for industrial applications and harsh environments is equipped with 8GB 128-bit LPDDR4 memory and 32GB eMMC 5.1 storage, which seems to be sufficient for space applications that tend to be customized and save resources. At the same time, Aitech's S-A1760 Venus has GbE, UART serial, USB 2.0, CANbus and DVI/HDMI output.Video capture function includes HD-SDI input with dedicated interface H.264 Encoder and eight RS-170A (NTSC)/PAL composite channels.
Aitech Video and GPGPU Product Line Director Dan Mor said: "As the demand for advanced imaging and data processing in space-level applications continues to grow, it is a logical choice to transition our powerful GPGPU-based AI supercomputer to this industry. Statement "By validating these space-based, COTS-based systems with clearly defined and recognized qualification levels, we are helping to lead the development of commercial space applications and small satellite cluster innovations. "
Nvidia in space
One interesting thing to note about Aitech's S-A1760 Venus system is that it will be the first Nvidia SoC-based solution that can power devices such as satellites. But this is not the first time we have seen Nvidia technology that can be used in space.
Lenovo's ThinkPad has been certified for use on the International Space Station, and these PCs have used ATI Technologies (now AMD) and Nvidia graphics processors in the past. Of course, displaying graphics and performing some simulations are different from powering satellites or units in spacecraft.