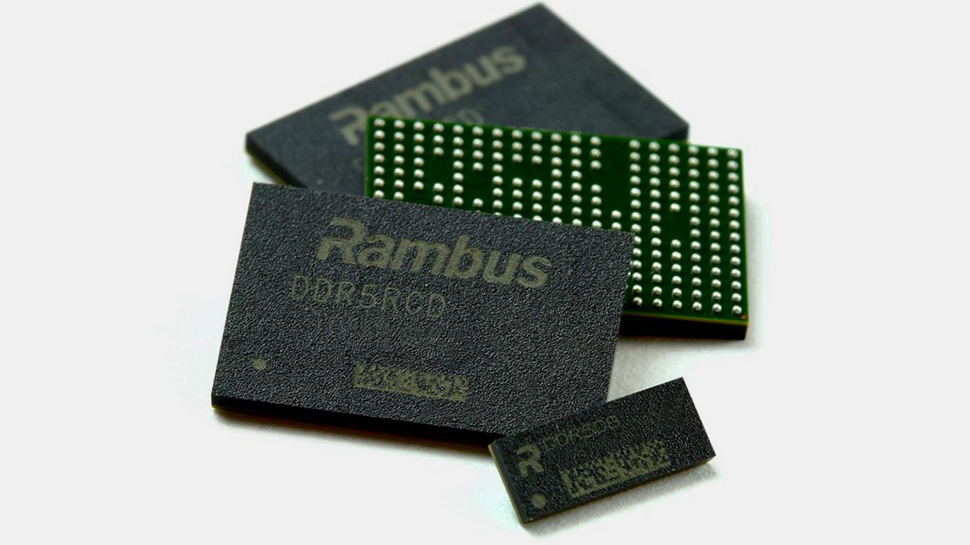 Rambus introduced the second-generation Registered Clock Driver (RCD) chip for DDR5 memory, a key component that will enable memory module manufacturers to build registered DDR5 modules with data transfer rates up to 5600 MT/s for next-generation servers .
Rambus already has its First generation RCD DDR5-4800 RDIMM will power the forthcoming servers based on Intel's fourth-generation Xeon Scalable "Sapphire Rapids" and other CPUs that support DDR5. The company's second-generation RCD will be used for RDIMM and LRDIMM modules for next-generation machines that support DDR5-5600 memory.
RCD is a buffer located between the memory controller and the DRAM IC, which can redistribute the command/address signals in the module to improve signal integrity and connect more memory devices to a DRAM channel. Since RCD is a buffer, it will naturally extend the delay. RCD needs to support a very specific data transfer rate to work properly, so Rambus's second-generation DDR5 RCD is indeed aimed at subsystems that support 5600 MT/s data transfer rate.
Rambus said that its second-generation DDR5 RCD not only provides 17% higher peak bandwidth, but also optimizes latency to improve actual RDIMM performance and reduce power consumption.
Rambus Chief Operating Officer Sean Fan said: "RCD is the mission-critical enabler of DDR5 server DIMMs, providing the bandwidth and capacity required by next-generation data centers. "Achieving a data rate of 5600 MT/s is our focus on DDR5 memory interface products. The latest proof of continued leadership. "
Rambus's second-generation RCD is now available to memory module designers. It is not clear when the appropriate DDR5-5600 RDIMM and LRDIMM can be used, but it is reasonable to expect that they will be available when servers supporting 5600 MT/s memory are shipped.