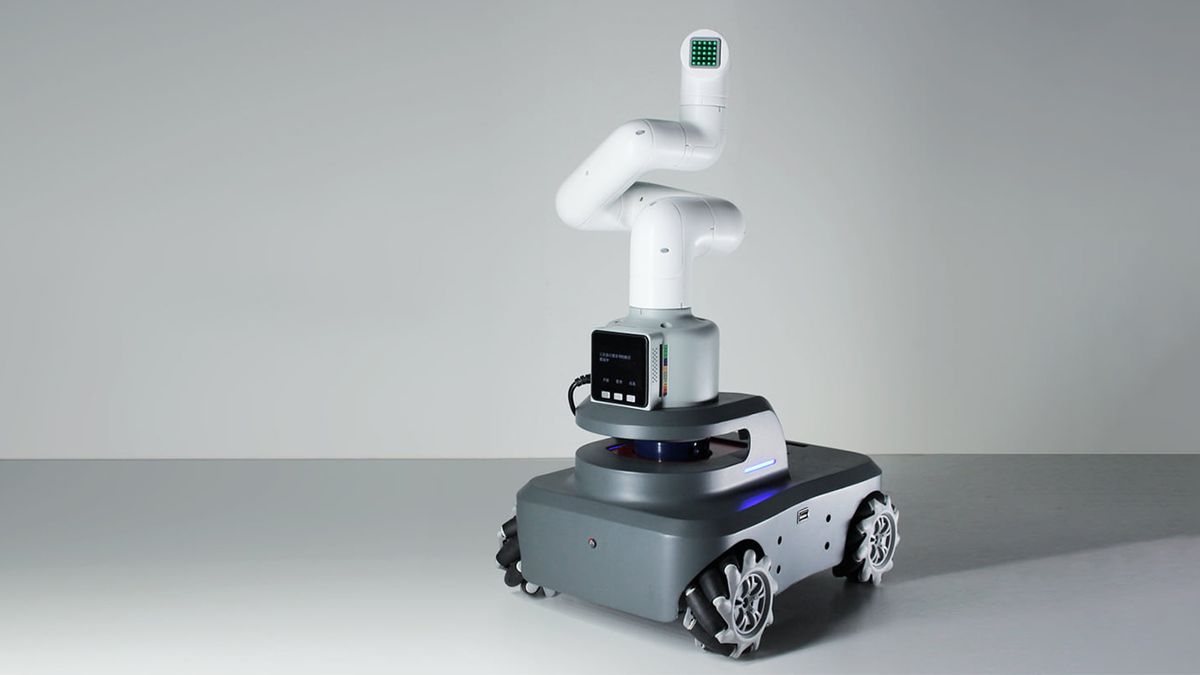 Launched today, My AGV It is known as the smallest six-degree-of-freedom compound robot in the world.It has a built-in camera and a 360-degree LIDAR for autonomous navigation. It uses raspberry pie 4 As its brain.
A joint venture between Elephant Robotics and Huawei, the $700 myAGV is expensive, especially when we attach an additional $600 myCobot six-axis robotic arm to the top. But for money, we provide a lot in the form of programmability and autonomous operation.
The arm can lift 8.8 ounces, and the reach is just over 12 inches. The wheel base has a high degree of maneuverability thanks to its independently powered mecanum wheels-each wheel is made of a series of rollers at a 45-degree angle to the wheel plane and axis, so the robot can roll sideways, You can also scroll forward and backward. The 5MP camera and 360-degree lidar means it can find and recognize objects.
Running on Raspberry Pi 4B, although the screenshot shows the XFCE desktop instead of the familiar Raspberry Pi OS, it means that it can be programmed in C++ and Python. You can connect it directly to a keyboard, mouse, and HDMI display, or set it up to be accessed via VNC.A lot of things have happened here, and there is a Full manual People with time and money can make great contributions from it Raspberry Pi Project.