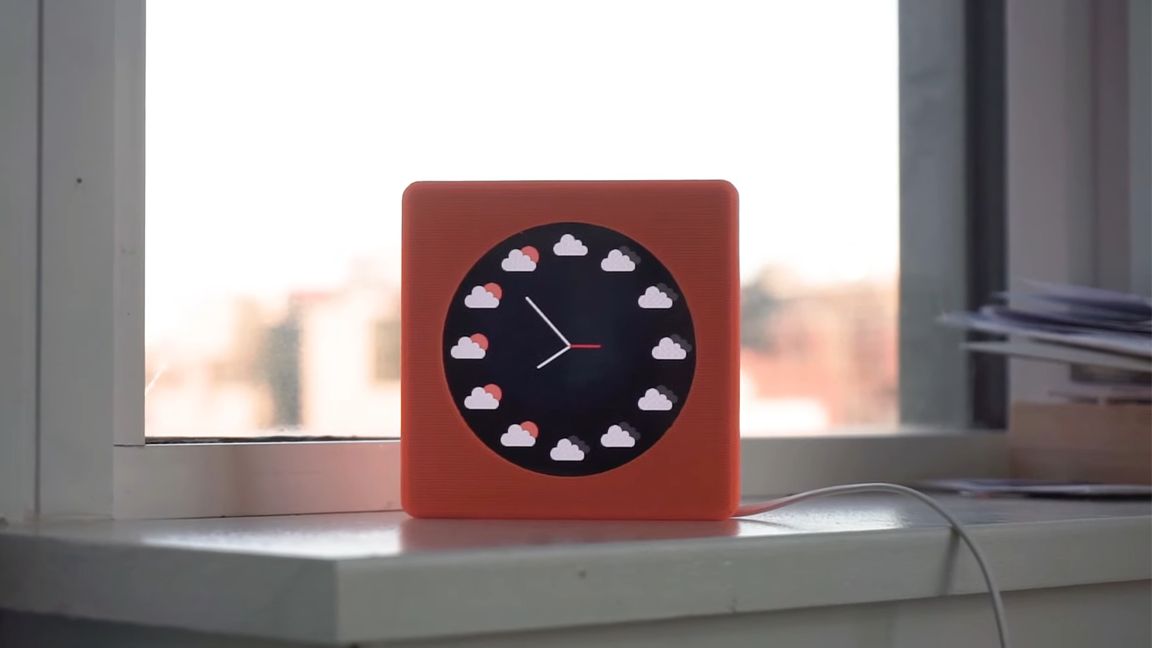 Maker Kevin Wu has created a fascinating solution that solves this fashion problem that we don't even know about, raspberry pie-Powered weather clock. It not only displays the time of day with analog hands, but also provides weather data for each given hour.
This idea first appeared on Wu in 2018 and named Eli's WeatherClock after a friend who suggested making it. The goal is to create a simple platform that provides time and weather data at a glance. The end result is a finished design that seamlessly integrates with daily home decoration.
Eli's WeatherClock not only looks cool-it also provides an interactive interface. The clock face is actually part of the 4-inch Pimoroni touch screen. Users can click on a specific time to view more data, such as estimated precipitation and wind volume. Clicking on the center will bring the user back to the regular clock screen.
According to Wu, the project was tested and designed using Raspberry Pi Zero W, but there were some problems, including delays and unexpected program crashes. More work may be needed to solve the problem, or other more powerful Raspberry Pi models may be needed. In other words, the project is completely open source ( The best Raspberry Pi project Usually) for anyone who wants to take a closer look at the code.
Visit the project page GitHub For more details, please pay attention to Kevin Wu YouTube More cool items.