Comparison reviews
Rumor: Apple's next-generation Mac Pro will be equipped with Intel Xeon "Ice Lake"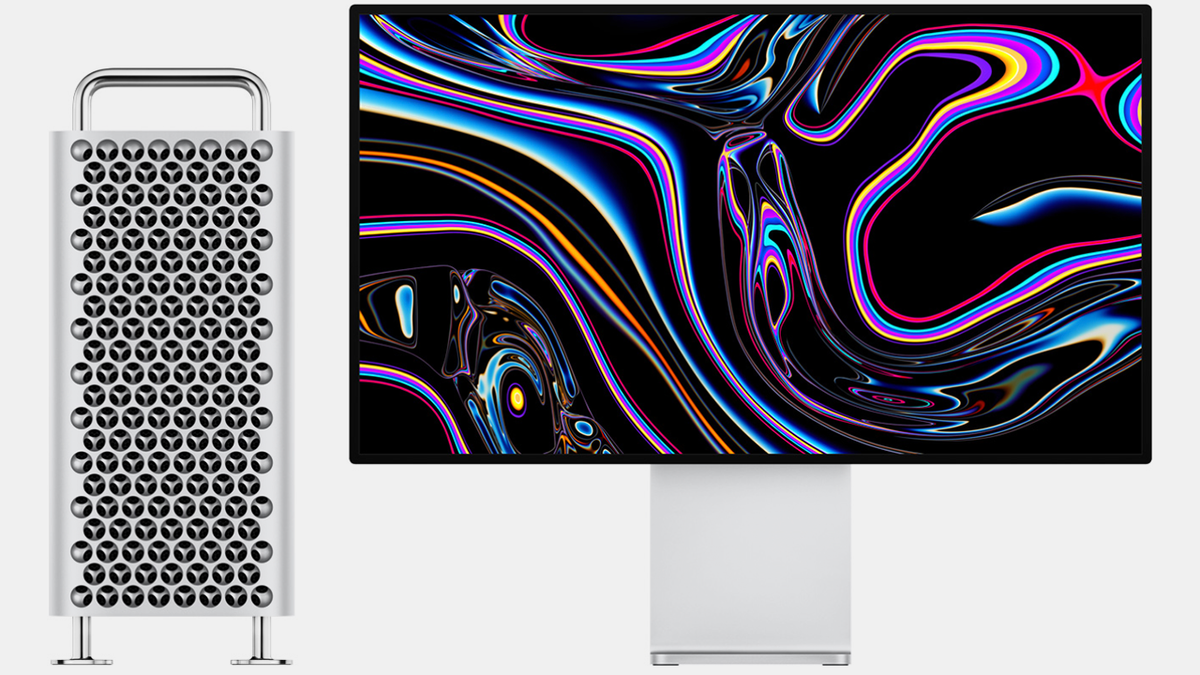 YuuKi_AnS (pass Mike Rumor), a hardware blogger with rare and unreleased server hardware and a good track record said that Apple may use Intel's Xeon W-3300 series "Ice Lake-SP" CPU in its next-generation Apple Mac Pro. He is not alone in possessing this information.
It turns out that we now have statements from three sources indicating that Apple's upcoming high-end desktop workstations will use Intel's Xeon'Ice Lake-SP' instead of its own SoC or SoC. These are still unofficial sources, so please treat this information with caution.
Apple has introduced an impressive series of entry-level desktop and notebook computers based on its M1 system-on-chip for PCs. High-end machines powered by Apple Silicon SoC are expected to be available later this year. However, it seems that the company is not ready to use its own SoC to power its top-of-the-line Mac Pro workstations, and there are rumors that the next generation system will use Intel's Xeon W-3300 series "Ice Lake-SP" central processing unit.
Apple Eyes Ice Lake for Mac Pro
Intel has not officially launched its Xeon W-3300 series CPU, but according to unofficial reports, we expect this top model to be equipped with up to 38 cores, running at up to 4.0 GHz, and with approximately 57MB of cache. In terms of performance, these processors will provide tangible advantages over Xeon W CPUs based on the Cascade Lake microarchitecture, which will power Apple's existing Mac Pro machines launched in 2019.
But performance and the number of cores may not be the only reason why Apple chose to use Intel Xeon W-3300 series processors instead of its own SoC. Intel's architecture provides performance, scalability, and flexibility, and these combinations are especially important for workstations. For example, Apple customers who need to accelerate ProRes and ProRes RAW processing can get the company's Afterburner FPGA-based accelerator. In contrast, those who need to accelerate 3D graphics can get a high-end custom AMD Radeon Pro equipped with up to two GPUs. There are also simple and cost-effective ways to increase the memory capacity (in the case of Ice Lake-SP, TB per slot) and the storage capacity of the Intel-based Mac Pro to meet the unique needs of some customers.
Although Apple's SoC approach can achieve excellent performance at low power consumption, it is not yet clear about its benefits to workstations and the platform's scalability, flexibility (and cost-effectiveness), and scalability.
Not everything is clear
Very early this year Bloomberg The report said that Apple will use another Intel chip to update its Mac Pro, but did not elaborate. The report also said that Apple is developing a smaller version of the Mac Pro running its own chip, but it is not clear whether the "big" and "small" versions will coexist or whether the latter will replace the former somewhere. Wire.
Back in early June, a software developer Find Apple's Xcode 13 beta (the company's integrated development environment for macOS and other platforms) includes support for the Intel Ice Lake-SP processor. The hardware support in Xcode means that Apple is strongly considering using it and has suitable equipment in its lab. However, this does not guarantee that Apple will indeed continue to develop commercial products.
At this point, it's hard to say about Apple's plans for its desktop workstations. For workstations, Intel's architecture has many advantages that cannot be ignored. At the same time, replacing the entry-level Mac Pro with a self-developed SoC is a good way to reduce costs and understand how Apple Silicon-based systems work in professional workflows.