Comparison reviews
Satechi's $99 Mac Mini USB-C docking station adds M.2, SD card reader and USB-A port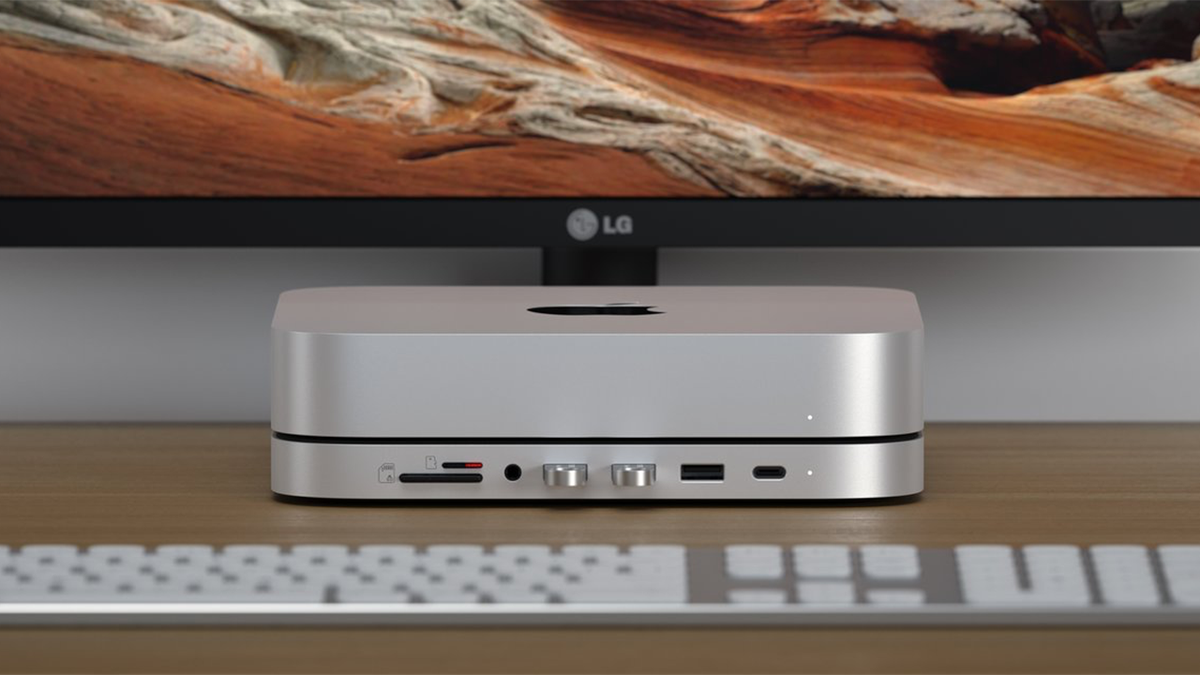 The latest Apple Mac mini system Apple's M1 Or Intel's Core i7 processors have considerable performance and features, but they lack upgradeability, card readers, and front-end ports.As found Notebook check, Satechi's new USB Type-C docking station not only adds an M.2 slot and additional ports to the Mac Mini, but it also looks like an expansion of the PC, rather than a stand-alone unit. However, there is a problem.
Satechi's Mac mini stand and hub with SSD Enclosure docking station are installed under the Mac Mini and connected to the computer's Thunderbolt/USB-C port. The dock has one M.2 2280 slot for SATA SSD, three USB 3.2 Gen 1 Type-A ports, one USB 3.2 Gen 1 Type-C connector, one 3.5 mm audio jack, one microSD, and one SD card reader.
The manufacturer has not disclosed any internal architecture of Stand & Hub, but we suspect that the device contains a USB-to-SATA bridge to enable the M.2-2280 slot, and a USB-to-SD bridge to power the card reader. And a USB hub, divide a USB port into four ports, can extract the audio signal from the DP Alt Mode signal of USB-C.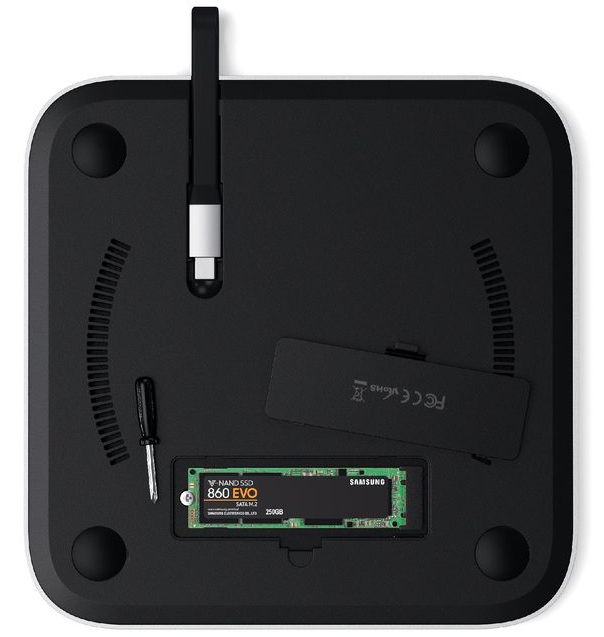 Satechi's Mac mini stand and hub with SSD housing definitely look good, adding up to 4TB of additional storage space, adding two card readers, and bringing the Mac Mini port to the front. The biggest problem with this device is that it does not actually use the 40 Tb/s bandwidth of Thunderbolt 3, but relies on the USB Type-C connection, so its total bandwidth is limited to 5 Gbps or 10 Gbps (Satechi did not disclose whether it is upstream The connection is actually USB 3.2 Gen 1 or Gen 2).
It's not a good idea to waste one of the two Thunderbolt 3 ports of the Mac Mini without getting its full performance, but if you don't need the second port, then this is not a problem. At the same time, it is not clear whether it is possible to use a USB-C-to-USB-A adapter and connect the docking station to the USB-A port (of course, the 3.5-mm audio jack will not work this way).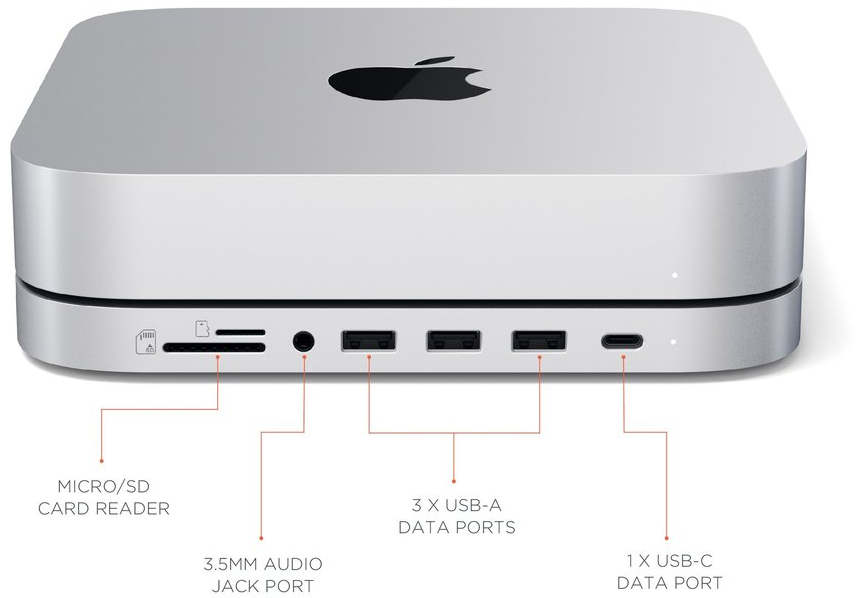 Satechi's Mac mini stand and hub with SSD Enclosure docking station are priced at $99. Although it is not cheap, it does provide additional features while retaining the simple appearance of the Mac mini.