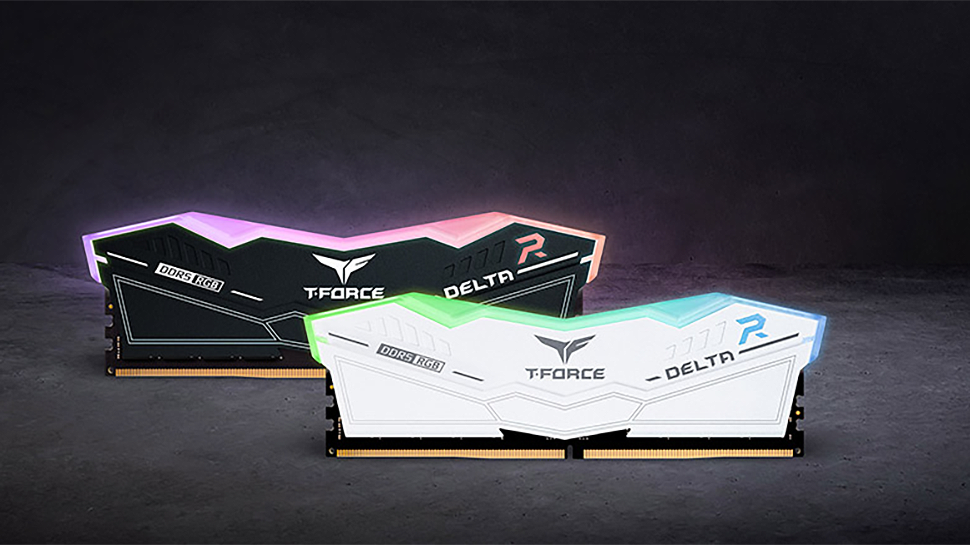 Now most memory module manufacturers have officially announced their upcoming DDR5 modules with amazingly high data transfer rates, and the battle for the most fashionable DDR5 unbuffered DIMM has begun.The team has introduce Its T-Force Delta RGB DDR5 is not at all shy, because they not only have addressable RGB LEDs, but also quite extravagant heat sinks.
TeamGroup's T-Force Delta RGB DDR5 series includes 16GB and 32GB modules, with data transfer rates between 4800 MT/s and 5600 MT, and a next-generation XMP 3.0 SPD profile for easier speed setting. Like other DDR5 modules, the T-Force Delta RGB memory stick is equipped with its own voltage regulation circuit and power management IC (PMIC), but the manufacturer has not disclosed the voltage supported by UDIMMs.
In addition to performance, the design of TeamGroup's T-Force Delta RGB DDR5 is another selling point of the product. These modules are equipped with black or white heat sinks with RGB LEDs (or more precisely twisted RGB tubes?) on the top, with "stealth fighter inspired design". TeamGroup stated that it has provided T-Force Delta RGB DDR5 samples to all leading motherboard manufacturers (ASUS, ASRock, Biostar, Gigabyte, MSI) to ensure that their RGB control software works with these DRAM sticks.
Another thing about TeamGroup's T-Force Delta RGB DDR5 module is their warranty.The manufacturer stated that the warranty period for its new DDR5 memory sticks is "initially set at three years, but will be adjusted according to the improvement of raw materials or technology." Many high-end memory modules, including TeamGroup's own DDR4-5333 DIMM, Provides a lifetime warranty (and has been doing this for about twenty years). It is not clear why the manufacturer decided to abandon this practice of DDR5, but we asked the contact of TeamGroup for comments.
TeamGroup will start selling its T-Force Delta RGB DDR5 memory stick, it may join us The best memory moduleIn the fourth quarter of 2021, when Intel's Alder Lake CPU and motherboards supporting the new memory are on the market.