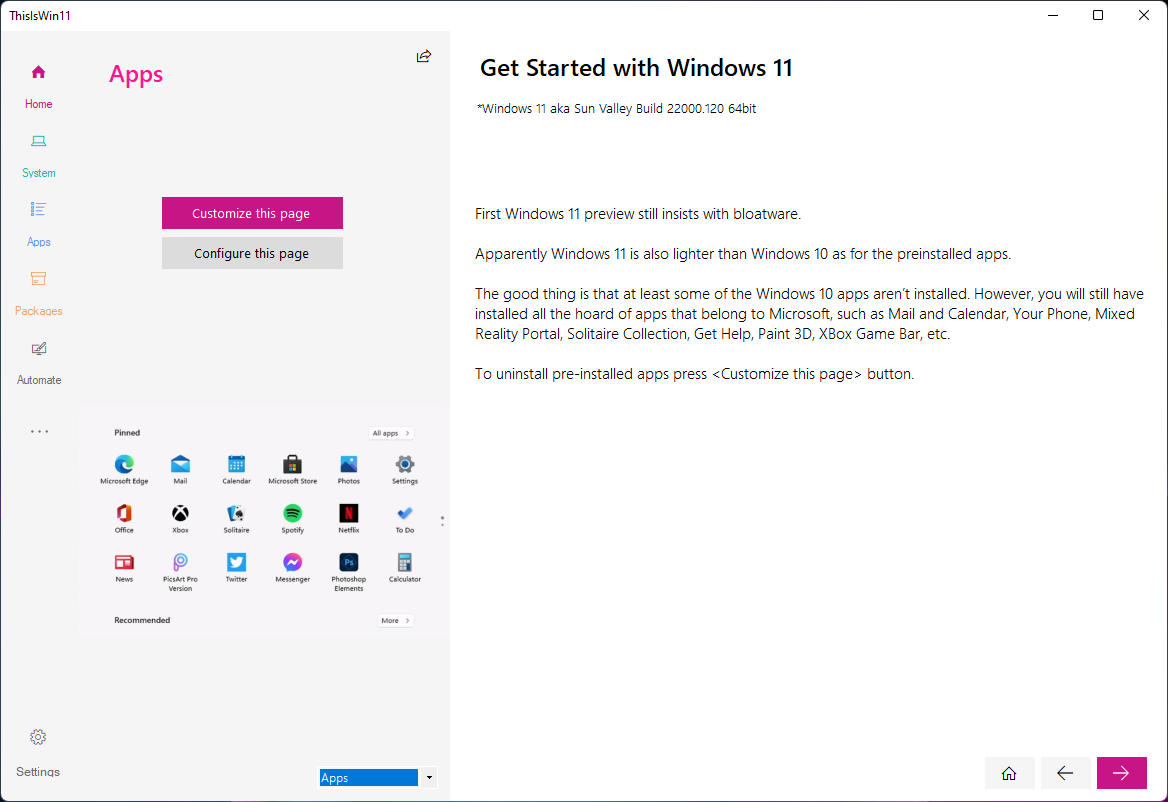 The first unofficial optimization tool Windows 11 Already here. This is Win11 Allows you to customize many Windows 11 settings from one application. Instead of searching for each setting yourself through the control panel, settings app, or other tools. You can perform all operations such as disabling Microsoft Teams, disabling PowerThrottling, adjusting the visual effects for best performance, and changing the window to dark mode.
ThisIsWin11 is more than just changing settings. The application also provides users with a Windows 11 tutorial and tells you which applications are pre-installed and which are not. There are five modules in the application.The following is a verbatim description of them From its GitHub page:
Presenter: The start screen will guide you through a picture introduction to the new operating system Windows 11 and allow you to quickly configure it.
PumpedApp: This module allows you to check and optimize Windows 11 configuration, etc. (all changes made can also be undone)
Kickassbloat will help you remove pre-installed Windows 11 applications
Packages allow you to quickly install one or another application
PowerClicks allows you to automate multiple Windows 11 tasks based on PowerShell and community scripts.
This app seems to be a great one-stop shop for optimizing your Windows 11 experience and reduces the hassle of manually finding apps to delete (or install) and changing settings.
You can start from GitHub Try it yourself, but be aware that this is unofficial. You may encounter some errors or other problems, especially because Windows 11 is still in preview.